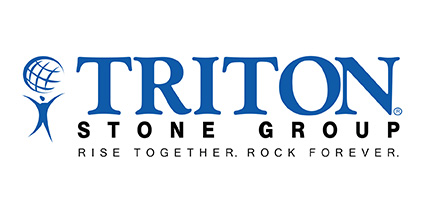 Partnering With a Family Owned Company to Refinance Capital Structure and Promote Brand Growth: Triton Stone
Overview: 
Triton Stone, a family-owned New Orleans company and one of the largest wholesale distributors and importers of natural stone and quartz, opened its doors in 2006 to assist in rebuilding the city after Katrina's devastating impact. In 2017, the company made a large acquisition, purchasing the Triton brand. Two years later, Triton Stone was in high growth mode and reached out to Bluehenge Capital Partners for assistance to recapitalize and grow its brand. 
Challenge:
When Triton approached Bluehenge, it needed to refinance its capital structure. Unsure of what that structure should look like or how it should operate, Triton needed a partner who could not only provide liquidity but also sound business advice to help navigate the ever-changing COVID-19 business landscape. 
Solution:
After the initial meeting in New Orleans, Bluehenge immediately saw the potential of Triton and how it could assist in this process. Through sharing industry knowledge and providing focused capital, Bluehenge partnered with Triton to develop and implement a plan to reach its projected growth goal. 
Results: 
With Bluehenge's investment and leadership, Triton Stone has been able to focus on its business without worrying about financial uncertainty. As the company looks toward the future, Bluehenge will continue to provide support and direction for Triton's recapitalization needs as it moves forward. 
"It's such a great feeling having a partner that truly believes in you. When Bluehenge came to New Orleans, they were interested in our story and immediately saw opportunities for growth. Their team is always there when we need them." - Katie Jensen, President and Co-Founder of Triton Stone