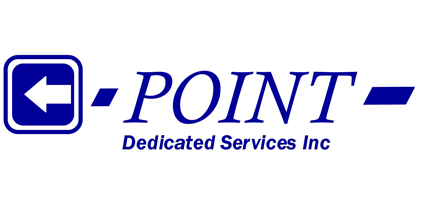 Point Dedicated Services, Inc.
Location: Troy, MI
Date: July 2019
Website: https://www.pointdedicated.com/
Point Dedicated is a market-leading provider of customized long-haul truckload and cross-border shipping services primarily to the automotive parts market.
Overview:
EVE Partners is a private investment firm located in Jacksonville, Florida, that specializes in making investments in the transportation and logistics industry. Bluehenge was approached by EVE to support its acquisition of Point Dedicated Services, a Troy, MI-based long-haul carrier specializing in truckload and cross-border shipments of auto parts.
The Process:
In 2019 Bluehenge Capital Partners provided debt and equity financing to facilitate the acquisition of Point Dedicated Services by EVE Partners. While the transaction went smoothly, the COVID-19 pandemic severely impacted the automotive sector, causing supply chain bottlenecks and widespread plant shutdowns for over two months. During the crisis, Bluehenge collaborated with EVE and company management to relieve pressure on the business and manage its financial obligations.
"They have been incredibly easy to work with. We notified Bluehenge the minute we became aware of the shutdown and they could not have been more understanding. They told us to do whatever we needed to do and we would figure out the details later," said Trey Mamo, managing director at EVE Partners.
When activity in the automotive industry returned, the Company resumed its financial obligations with Bluehenge without repercussion. Bluehenge has been pleased to finance this acquisition and looks forward to the continued success of the Company and a fruitful relationship with the EVE Partners team.
"I think what sets Bluehenge Capital Partners apart is their responsiveness. No matter what obstacle we came across, they never panicked, and that's a really refreshing attitude to deal with," said Mamo.